Educating Media and International
Studies for the Future
The contemporary media landscape in the globalized world is one characterized by enormous and rapid changes taking place on a scale and of an importance never before witnessed. The ever-expanding internet and the growth of mobile communication technologies continue to have a profound influence on how media are produced, distributed and consumed. Indeed, the very meaning of the word "media" itself is constantly evolving. Taken together, these changes offer a huge range of exciting new opportunities for young people aiming for careers as media professionals, or researchers of media and international studies.
The Global Media and Communication Unit's MA and PhD degree programs have been specifically designed to prepare students for such careers. We aim to provide students with a thorough grounding in the knowledge and skills they need to create, distribute, interpret and evaluate various kinds of media including both traditional mass media and new social media formats.
Research
The academic faculty of the Global Media and Communication Unit conduct world-class research in the fields of media, communication and information studies. We are particularly fortunate in having a number of faculty members who in addition to holding advanced degrees in their fields of expertise also have extensive experience as media professionals, both in Japan and in other countries including Austria, Germany and Australia. Research strengths include media and politics, public diplomacy, international studies, communication design, community media and media education. Note, however, that in addition to these areas our faculty can offer supervision to MA and PhD students in a range of other subjects.
Faculty members have been successful in obtaining funding for their research through competitive grants-in-aid from the Japanese Ministry of Education and elsewhere and they have received a number of academic awards in recognition of the value of their work.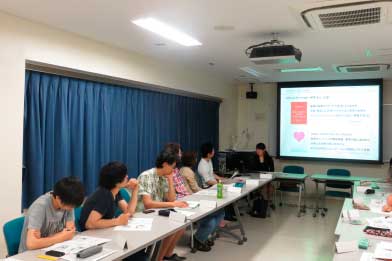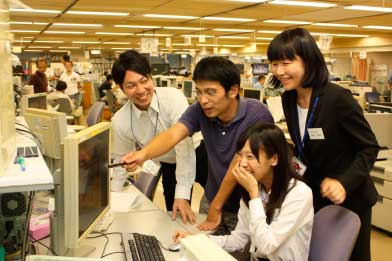 Programs
Master's Programs
In principle, the Master's programs are two-year programs.
In addition to obtaining the specified number of class credits, students must write a full-length Master thesis on their chosen topic.
Because of the very diverse backgrounds of our students, in terms of their academic training and cultural experience, and their equally diverse interests and needs, the Global Media and Communication Unit has developed a comprehensive system of supervision designed to give guidance and support to each individual student, covering both academic and personal matters..
Each student is individually supervised by one Main Supervisor, who is a full-time member of the Global Media and Communication Unit. In consultation with their Main Supervisor, students select two or more other faculty members as Sub-Supervisors. According to the needs of the students, these may be chosen from the Global Media and Communication Unit or from other Units in the Graduate School of Informatics, thereby enabling students to receive the most suitable supervision possible.
PhD Program
In principle, the PhD program is a three-year program.
The Global Media and Communication Unit offers individually tailored PhD supervision to suitably qualified students holding an MA or equivalent degree. Because of the highly specialized nature of PhD research, applicants are advised to contact potential supervisors in advance to discuss their plans prior to making a formal application. Although PhD students are required to take a small number of courses per semester they are expected to devote most of their time to supervised research leading to the production of a PhD thesis. As to the arrangements for supervision, these are similar to those provided to MA students.